Dandelion graduated from Ambrose Ali University, Benin City with honours in Modern Languages in 2014. In that same year she moved to Lagos to pursue a creative career. In 2015, she enrolled in a 3 months photography academy and has practiced professionally as a freelance photographer since then.
Dandelion photographs and documents the changing social trajectory of her immediate community as it relates to gender, sex and sexuality; paying special attention to the mental health of its members. She occasionally experiments with an analogue collage technique.
In October 2017, she was selected as a Rele Art Foundation Young Contemporary and exhibited in January 2018 . In under a year of exhibiting, her work has been acquired by reputable collections. Her work was also featured at the Art House Affordable Art Auction in February 2018. Magazines and African literature journals such as Brittle Paper and Blush + Brews Zine have published her work.
Il y a toujours eu des homes dans la lune | Analogue Collage | 14.5 x 22 inches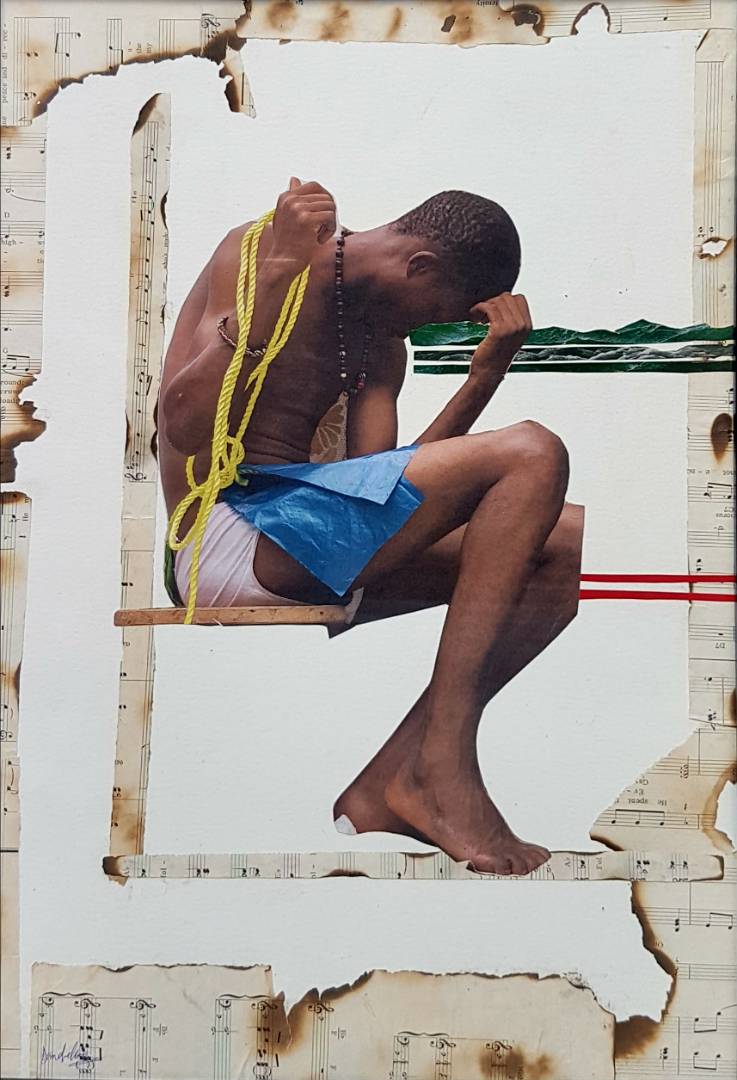 Un dimanche au calme | Analogue Collage | 14.5 x 22 inches
Victoire Enfin | Analogue Collage | 27 x 17 inches
Interested in Dandelion? Fill the form below: